Handcrafted in Connecticut
GOURMET DARK CHOCOLATE
Luxury dark chocolate gift boxes and assortments fashioned to delight. Offering luxury house-made boxed chocolate, with hand-tied bows, since 1995.
Perfect For Any Dark Chocolate Enthusiast
True chocolate connoisseurs know that a small bite of dark chocolate gives you a huge taste of the gourmet chocolate goodness. From dark chocolate bars, to dark chocolate truffles, and everything in between, Bridgewater Chocolate has an assortment of dark chocolate gifts for you to spread the love of this delicious treat around with your friends and family.
From deliciously familiar classics to uniquely flavorful selections, Bridgewater Chocolate's premium dark chocolate will satisfy any dark chocolate enthusiast. You'll be pleased with how savory our chocolate is, and how much your loved ones will appreciate their gifts. When it comes to the best American dark chocolate, there's no better gift than Bridgewater Chocolate.
A gift they'll always remember
Dark Chocolate Gift Boxes
Our dark chocolate gift box is a best seller and perfect for gifting. All confections are carefully dipped in our own blend of the finest dark chocolate. Available in 10, 19, and 38 pieces, complete with a hand-tied bow.
Our Dark Chocolate Fan Favorites
Dark chocolate lovers are in luck -- and you don't need to take our word for it. Shop these dark chocolate best sellers below, chosen by other Bridgewater Chocolate customers and dark chocolate enthusiasts.
A best seller and perfect for gifting
Bridgewater Assortments
A variety of caramels, toffees, Törtéls (nuts and caramel), solid Belgian chocolate, peanut butter and other chocolate selections are included. All confections are carefully dipped in our own blend of the finest milk and/or dark chocolate.
Connecticut's favorite chocolatier
Visit a store location near you
Shop by one of our several locations and indulge yourself in a full sensorial experience and find your perfect chocolate selection. Stores located in Brookfield, West Hartford, and now on Main Street in Westport.
Happy Customers Since 1995
"No doubt the finest and most luxurious chocolates around. I send these as a business gift to special clients and customers, but they also make great gifts for friends or family. Try the dark chocolate sampler for a little bit of gooey goodness!"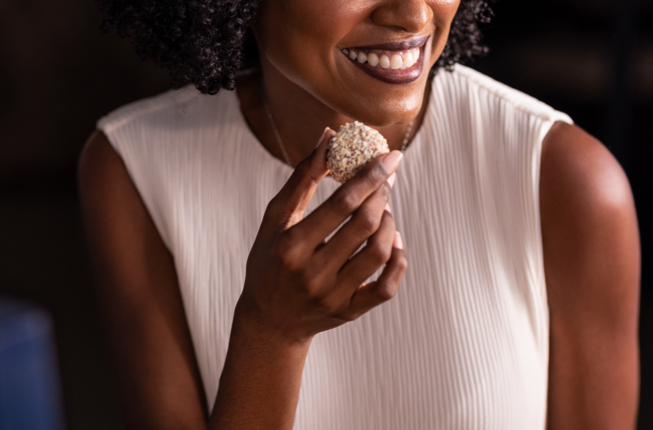 Redefining
The meaning of chocolate
I started my journey to create elevated classic American chocolate over 25 years ago, when i was first inspired by the wonderful, decadent, bold flavor combinations and generously sized pieces. To this day, I continue to put love and care into the recipes and ingredients of Bridgewater Chocolate and hope you and your loved ones enjoy and indulge in our familiar classics.